What is Digital Humanities?
Digital Humanities is a new field of research in which issues from the Humanities are dealt with using computer-based methods. Thus, interdisciplinary approaches from the Humanities are combined with those from computer science.
Formalization and quantification, which are used to model objects in the Humanities, play a major role here. However, since these objects - such as texts, historical artifacts or cultural concepts - are characterised by a high degree of individuality and historical uniqueness, formalisation must always be supplemented by qualitative methods.
This results in an interesting interaction of different approaches in the Digital Humanities which can also be reflected on methodically.
Main focus of our department
Master's degree in Digital Humanities
Since the winter semester 2015/16, students can also study Digital Humanities in their own Master's programme at the University of Stuttgart. Students of the Humanities acquire computer skills and learn how to combine these with questions from humanities.
Contact Us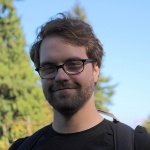 Malte Heckelen
M.A.
Responsible for Website Management / Academic Staff, Department Digital Humanities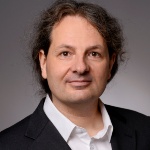 Gabriel Viehhauser
Prof. Dr.
Head of Department Digital Humanities / Dean of Studies of Faculty 9